7Pipe Twisty Glass Blunt Review – Twisted Ways
Updated: October 6, 2023
We've seen the concept of a glass blunt before with a spiral inside a glass tube to store your herb and act as a blunt. Store a couple grams inside, hit as much as you like, and store it for later. No papers, no filters, no rolling. Seems pretty cool, right? We find out if it's actually worth it or not and how it performs. Check out our 7Pipe Twisty Glass Blunt review here for more!
If you are looking for more awesome herb accessories be sure to check out Fun Stuff section for more!
Review: Twisty Glass Blunt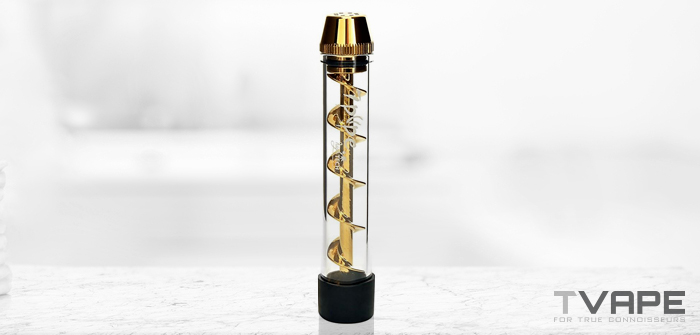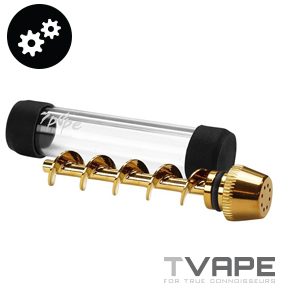 How it Works
For those who know how to use a BudBomb, or a glass blunt the Twisty is pretty simple. Load your herb without the spiral in and put it in while rotating to reseat the spiral. Once you're ready, just spark it up and enjoy! You can practically treat it like a normal join while intermittently rotating the spiral to push out the ashy, spent herb.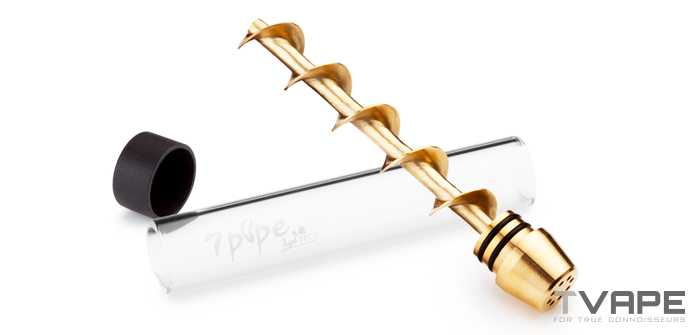 Manufacturing Quality
It's built well! The Pyrex glass is nice and thick which I wish was used in the Solo 2's glass aroma tube as well, the spiral itself is made from brass and it's just simple and effective. Nothing absurdly luxurious and it will look quite dirty after your first session, but we have no complaints.
They even include a pretty decent kit consisting of the device itself, a microfiber bag, cleaning brush, spare o-ring, and silicone end caps.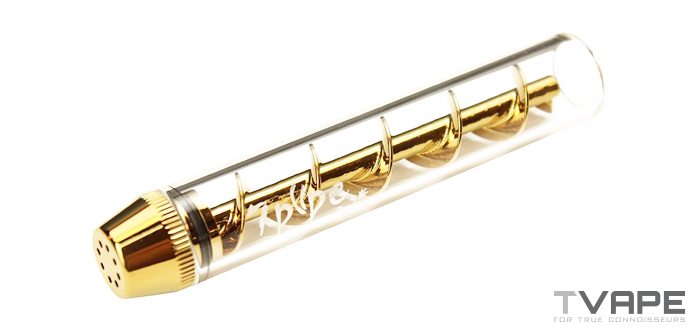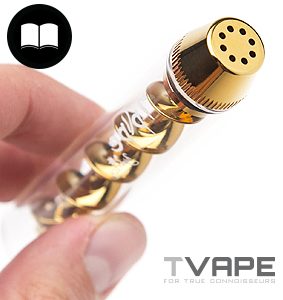 Ease of Use
It's really not hard to use. Fill it up, light it, and you're practically done! In fact, it's easier than using the LITL 1 vaporizer, or constantly refilling a normal pipe or rolling a new join. You can save your session for later and plug the ends with the silicone end caps.
Cleaning though. Cleaning any smoking gear completely sucks, especially compared to vaping. The Twisty definitely follows that trend and gets resin and grime everywhere. We recommend cleaning this after every session to keep it performing. Get specialty bong cleaner and isopropyl alcohol. Remove the silicone ends and o-ring, and throw the spiral and glass into your cleaning solution.
Scrub the dirty parts until clean and hope it got all the residue off. Glass cleans pretty well and the brass will come out pretty slick with proper maintenance. Do not skip the maintenance on this device!!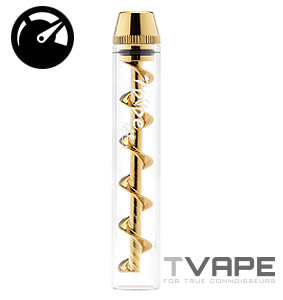 Performance
It works as advertised! The spiral certainly cools down the hit reasonably well, though it won't be quite as smooth as vaping as you're still obviously inhaling smoke.
It works great with a water pipe like the Gear Premium and it functions as a normal joint when just passing it around and enjoying it with friends.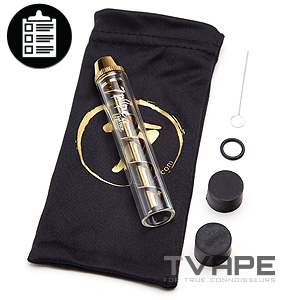 Overall Experience
Certainly, it's a bit pricey and you can get a good herb vape like the Utillian 421 for just a little more. If you prefer smoking however and have the cash to spend, the Twisty really isn't bad by any means and certainly an improvement over regular smoking. Just make sure to clean it very often or it will get gross very quickly!
With a bubbler, it works really well and for those who love both bong hits and sessions with a blunt, it might be a no-brainer. You can save your herb for future sessions or just cash in the whole set in just a few hits. We still prefer vaporizing, obviously, but we have to admit the Twisty is pretty neat!
If you have questions about our Twisty Glass Blunt review or just want to let us know what you think, feel free to drop us a comment below! Thanks for reading and as always, keep vapin'!